Welcome to the Peer-Produced Research Lab
The internet has enabled novel methods of producing and sharing knowledge that weren't unthinkable just a few years ago. This kind of distributed knowledge co-creation has been coined commons-based peer production and applies to projects like open source and Wikipedia. In the Peer-Produced Research Lab – which is virtually situated between Paris, Barcelona, San Diego & London – we are studying how this kind of co-creation can be used and applied to the growing field of citizen & community science.
We have a particular interest in how individuals who engage in Personal Science – using empirical methods to answer questions related to their own lifes – can be scaled up to be implemented in larger groups. To achieve this we work closely with and within the Open Humans Foundation, a nonprofit community and digital platform focused on personal data and citizen science. We address our research questions through an interdisciplinary approach that brings together methods from the social sciences, digital sciences and the field of human computer interaction.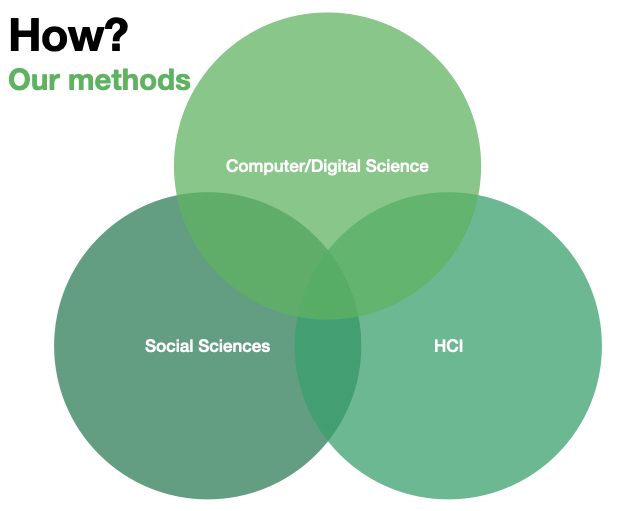 Our Projects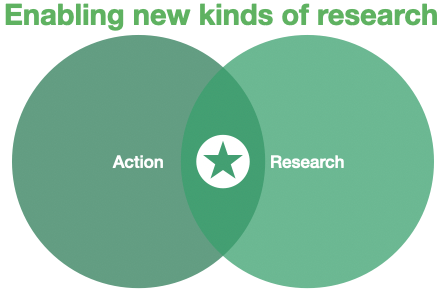 We are working on a broad spectrum of topics: Current projects include qualitative and quantitative studies about the motivations, learning processes and barriers of personal science practitioners; user-centric design approaches and studies to improve digital citizen science tools and platforms; and facilitating a number of co-created citizen science projects. Furthermore, we are studying related issues, such as data governance and open science in citizen science settings.
Importantly, many of our projects are not limited to the creation of new academic knowledge. Beyond this, we are dedicated to empowering individual personal science practitioners and communities by offering support to participant-led research projects and creating digital tools for them.
Check out the projects we are currently working on.
Get Involved
True to the name of our lab we understand ourselves as a community of peers that support each other and are always happy to explore new projects and collaborations, regardless of if you are an academic researcher, a personal science practitioner or a community thinking about starting a participant-led research project.
We are also helping to host regular meetings to help people who are interested in doing self-research. Last but not least, we are of course always happy to welcome student interns in our lab as well.
Learn more about how to get involved.